2/4/2002 (Tuesday)
Jit Sin High School Counseling Week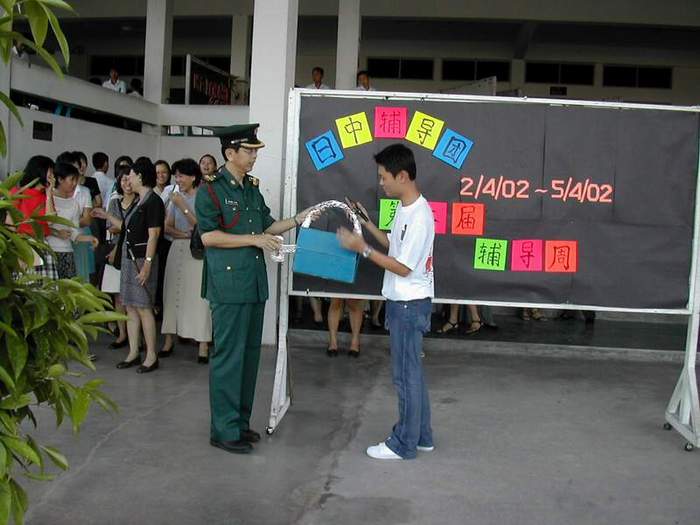 The Principal opening the "padlock"
The Jit Sin High School Board of Peer Counselling is holding their Counselling Week starting from 2 April 2002 until the end of the week. The Board of Peer Couselling has invited some special guests to deliver talks and motivate students.

For more information kindly contact Jit Sin High School Board Of Peer Counselling. Thank you.